The History of Manteca Trailer & Motorhome
Maaanteca! A Family Legacy.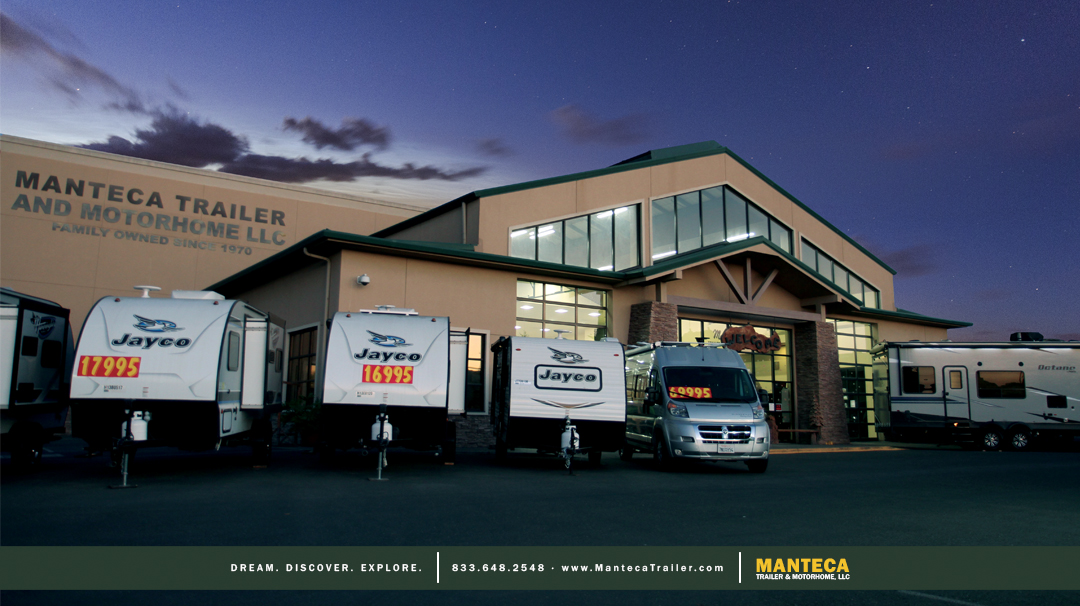 Bob Davis and his wife Shirley, opened their RV dealership in Manteca in 1970. Bob had an accounting background and was a hard working plain spoken reserved man with a passion for being an entrepreneur. Shirley Ran the office and Bob invested for the family. Bob bought farms, buildings, and helped other people start businesses. Bob became quite famous from Oregon to Bakersfield with his TV commercials closing with "We're not the biggest, We're the nicest, MaaannTeeca! Raising his signature cigar in the air and yelling MaaannTeeca! Still today people yell MaaannTeeca and don't even know where they learned to do it that way. Bob and Shirley Raised three children who at one time or another all worked in the dealership. Trena the oldest became a successful CPA, Terry stuck with his father and mother and did everything from forklift driving to sales manager. Tamey did the dealership DMV for years and then went on to build a successful company providing DMV for the family dealership and many others.